Meet Mira, our Content Manager based in Hammersmith.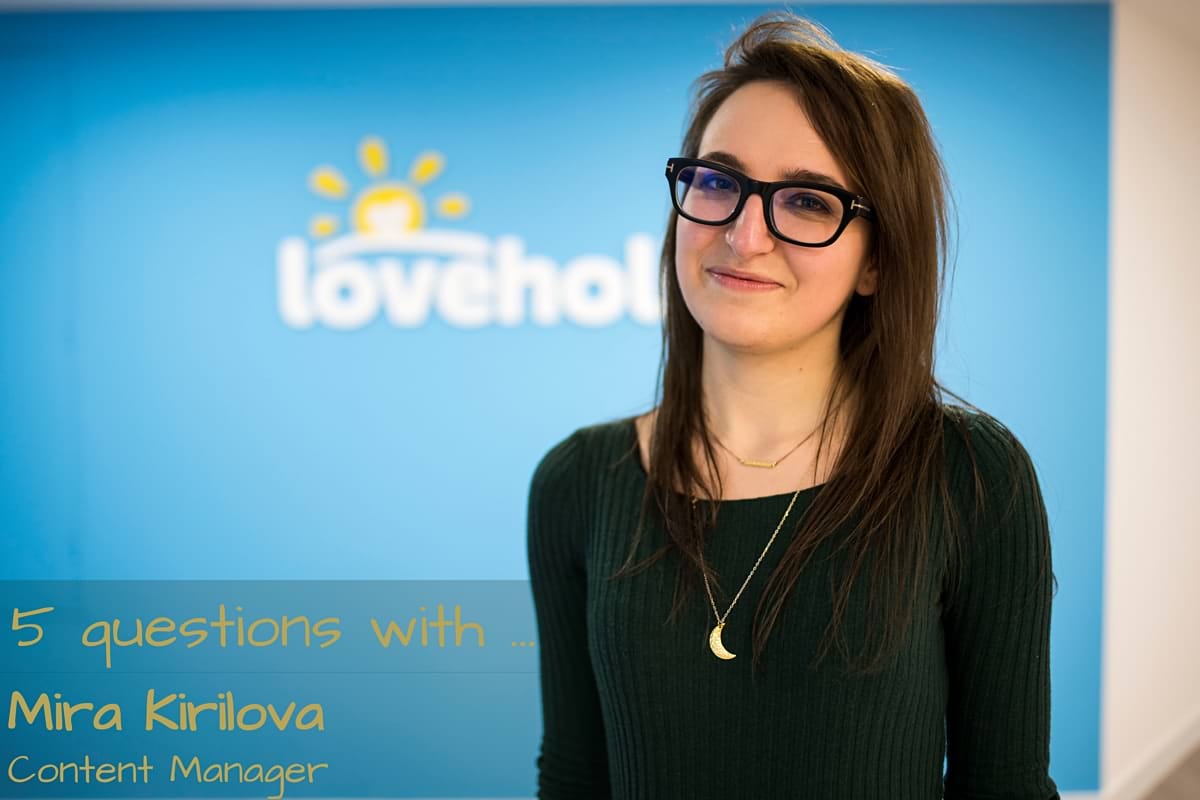 Mira has been a part of the loveholidays story for the last 4 years
What is your favourite holiday destination and why?
Has to be France. It has it all - perfect for a city break in Paris or fab beach time on the Riviera. I go at least once a year and still haven't seen/done everything on my list. Plus, I can't get enough of the culture, the art scene, the wine and the food - every country that takes cheese so seriously is a winner in my eyes.
What does your role involve?
Everything! As head of content I have to make sure we always produce high-quality content from start to finish.  My job is to ensure a consistent tone of voice across the site and all digital channels, so I get to work with just about everyone in the business!  I also support marketing and dev with original, on-brand copy that inspires people to travel, so my team has quite a fun, yet also demanding, job.  Basically, I have to keep an eye on loveholidays always looking and sounding like loveholidays!


What are your main work projects/challenges for 2019?
This year (like any other!) is all about that relentless growth.  So, my main projects are focused on our international sites - constantly improving their content, bringing them closer to the level of our UK site.   Back in the UK, more focus on our brand exposure is also on the agenda: after working on that, I'm very passionate about expanding on it further!
If you had to pick one thing you love about working at loveholidays, what would it be?
The people. It's hard to find in one place so many great people who are genuinely passionate about what they do, and who always push their limits.  And even harder to find these same people still wanting to socialise with their workmates... yet somehow we all do.  Every loveholidays success has genuinely been a team effort.
What would be your pitch for someone considering joining loveholidays?
If you're truly passionate about what you do, then you'll fit right in.  We have a strong 'get stuff done' mentality and love overachievers.  Frankly, we are one of the most exciting businesses to join, so why wouldn't you?