Meet Jack, our Business Support Team Leader in Lancing.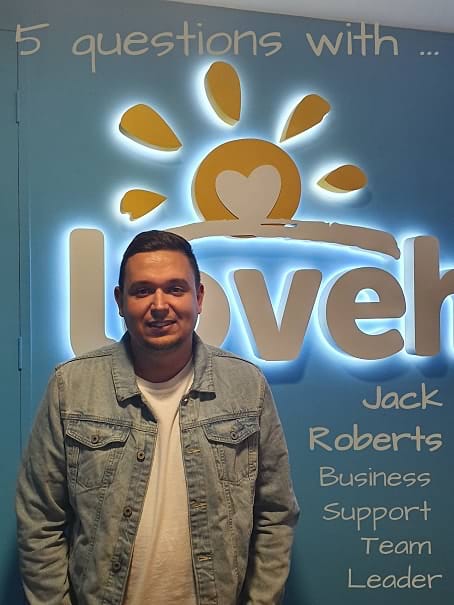 Jack has been part of our team for 4 years and counting ...

What is your favourite holiday destination and why?
My favourite holiday destination would have to be Iceland.  I had zero expectations when going there as I'm usually a hot, beach holiday lover but I loved my time there.  There are so many different things to see and do such as whale watching and the many excursions like visiting the Blue Lagoon and seeing the Northern Lights.  Seeing all these things makes you forget the temperature!  I only went for 3 days but will definitely be visiting again and for longer next time.
What does your role involve?
I manage the Accommodation Changes department throughout the day by supporting agents with queries and identifying areas of the workflow to focus on.  Our department assists customers when their hotel reservations need to be changed.  This can be for any number of reasons such as hotel overbooking, building works or force majeure situations such as floods, forest fires, etc.  As you can imagine no two days are ever the same but it's always interesting and challenging, which is what I really enjoy.
What are your main work projects / challenges for 2019?
We aim to have Accommodation Changes integrated into our in-house CRM system by the end of the year and I have been helping our Developers with the transition to do this.  From a personal perspective I have also been undertaking a Management Apprenticeship course that has been supported by loveholidays.  I will complete that this year and hope it will help me to take the next step into management.
If you had to pick one thing you love about working at loveholidays, what would it be?
I would say the opportunities to develop as an employee.  During my 4 years as a loveholidays employee I have worked my way up from Customer Service Agent through to Business Support Team Leader and been sent to different destinations such as Marrakech, Crete and Sofia for business needs.  loveholidays is constantly evolving and growing and this means more roles and opportunities for people to develop.
What would be your pitch for someone considering joining loveholidays?
If you're looking to forge a career for yourself in a flourishing business, loveholidays is the place for you.  This is a company that acknowledges hard work and effort and rewards its staff with opportunities.  Would more could you want than going to and from work with a smile on your face?