Customer Experience
·
Home-based
·
Fully Remote
Customer Retention Manager
Location:
Remote within UK, with some overseas travel to visit outsource partner(s) and occasional meetings at loveholidays head office in Hammersmith, West London.
Role purpose:
The purpose of the role is to oversee the day-to-day management and performance of the Offshore retention team(s).
1. The objective of these teams is to convert bookings that need to be 'assisted' to retain the booking and the margin originally booked
2. The team(s) will be expected to perform an outbound sales role to quickly resolve issues that arise in customer bookings to reduce the exposure to price changes and retain the booking
3. The Customer Retention Manager will be expected to manage the offshore retention teams across a range of KPIs; primarily driven by the retention of margin across the team(s) but also delivering to productivity and service level company targets/objectives
4. Finally, the role will also encompass the development of improvement plans and feedback to the business to reduce assisted bookings, improve workflows and improve customer outcomes/experience
Main Responsibilities:
Team performance management:
● Manage offshore team leaders and their reporting lines to make sure they are hitting
performance targets around margin retention and service performance (issues resolved
within a committed SLA)
● Motivate and coach the team(s) and individuals to achieve their individual and shared objectives ensuring that good practice is being employed and the right behaviours are being exhibited by the team
● Improvement plans with underperforming agents to support them in meeting their targets, via their team leaders
● Provide escalation support for issues raised by customers and agents to effect positive outcomes for the customer and business
● Review performance based rewards and target structures with business partners KPIs and Targets:
● Primary KPIs linked to the incentives of the team is % of margin saved across assisted bookings
○ Margin retention on assisted bookings
○ Service level performance = % of tickets resolved in xx hours from creation
○ Agent productivity = ticket performance
Feedback and improvements:
● Build effective working relationships with other teams in the business including Supply and Technology and operational relationships with major suppliers driving assisted bookings
● Provide feedback to the wider business, primarily Tech and Supply, to help to reduce assisted booking volumes and protect overall business margin
● Report trends in supplier performance that is impacting the delivery of KPIs
● Identify opportunities to improve workflows and reporting within the retention team to facilitate improved performance
● Deliver tangible/digestible performance reporting business-wide
Capabilities and experience:
● Strong commercial experience in an ecommerce environment ideally within Travel
● Significant experience in a sales and/or retention role
● Global/offshore team management experience
● Provable track record of delivering against commercial KPIs in busy inbound/outbound contact centre environments
● Experience of managing teams in a demanding sales environment, demonstrating capabilities around coaching and developing teams to achieve individual/shared objectives and targets
● Ability to influence and drive improvements in your department
● Represent your area in the wider organisation
Team

Customer Experience

Role

Manager

Locations

Home-based

Remote status

Fully Remote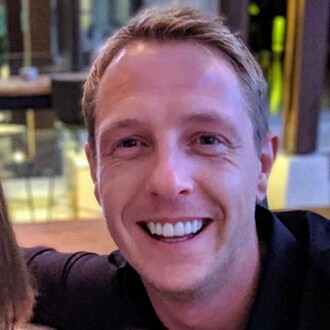 Contact
Rob Elgood
Head of Sales – Customer Experience
About Love Holidays
Our London HQ is a recently refurbished open-plan office in Hammersmith. We are just 5 minutes walk from the river and have great meeting spaces and plenty of break-out areas.
Customer Experience
·
Home-based
·
Fully Remote
Customer Retention Manager
Loading application form
Already working at Love Holidays?
Let's recruit together and find your next colleague.